Haus Laboratories ‒ What does Lady Gaga have to offer?
On July 15th, 2019 premiered new cosmetic brand, which next to Jennifer Lopez and Rihanna, was founded by a celebrity. This time around, it's Lady Gaga who wants to try and take on the beauty industry. What are the cosmetics offered by Haus Laboratories and where to purchase them?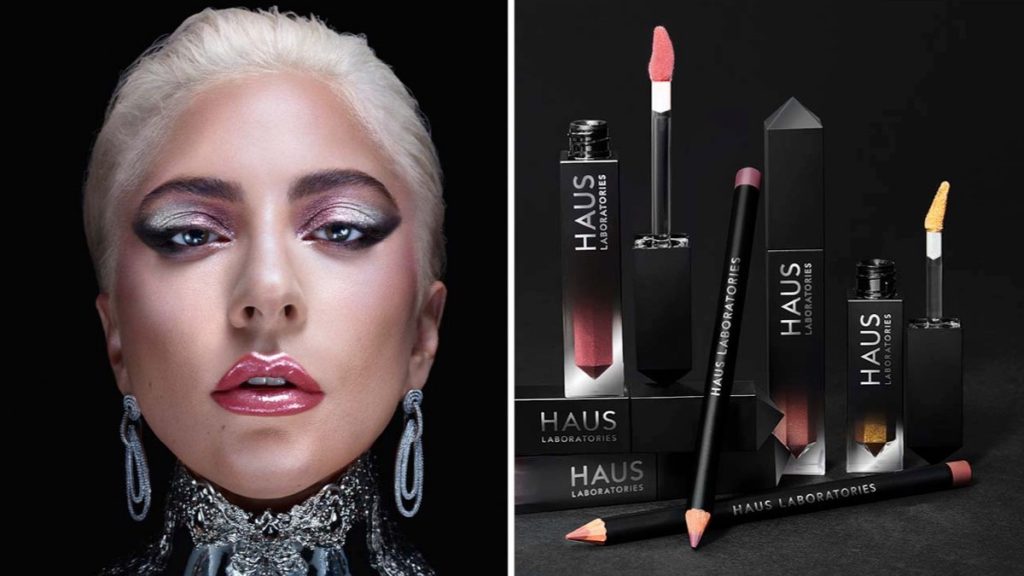 What are the cosmetics offered by Haus Laboratories?
Lady Gaga offers all cosmetics required for makeup:
for the face (foundation, highlighter, bronzer, and blush),
for the eyes (eyeliner, eyeshadows, and eye pencil),
for the lips (lipgloss and lipstick),
for the brows.
However, that is not all. Haus Laboratories holds also cosmetics for body care:
for the face (gel, cream, scrub, tonic and face mask),
for the eyes (cream),
for the body (massage oils),
for the hands (cream),
for the nails (nail polish).
Among cosmetics, by Lady Gaga you can find perfume as well.
Where can you buy Haus Laboratories cosmetics?
As we mentioned, the beauty brand premiered on July 15th, 2019. All the cosmetics are available on Amazon and are shipped to the USA, France or Japan. The cost of lipgloss is 16$, while the set of three products is less than 50$.
Haus Laboratories – collaborators
Lady Gaga hired former Milk Makeup and Benefit Cosmetic crew, while the head artistic director became her makeup artist and Marc Jacobs Beauty ambassador – Sarah Tanno.
Lady Gaga and makeup
Lady Gaga and makeup, makeup and Lady Gaga – no one doubts that it is an inseparable duo. Stefani Joanne Angelina Germanotta in person admitted that makeup made possible for her to create the alter ego we know now as Lady Gaga. When Germanotta was just a little girl, then teenager, she never felt beautiful. She observed with fascination how her mother applied makeup everyday morning. It was her mother who infused Stefani with the love for makeup. She started experimenting with different looks in order to finally become Lady Gaga, i.e. superwoman who is self-confident and fears nothing.
Cosmetic brands of other stars
As we mentioned, Lady Gaga is hardly the first singer and actress to create her own beauty brand. Those who are a member of the club are among many, Jennifer Lopez who turns everything into gold, no matter what she touches, and of course Rihanna. The latter owns Fenty Beauty by Rihanna.
Before Fenty Beauty came to be, Rihanna collaborated with Mac Cosmetics. Their cooperation bore fruits in the form of creation of two cosmetics in 2013 and 2014. Both lipstick and lipgloss had deep red shade. Rihanna deciated to continue her adventure with the cosmetic industry and created her own brand.
Fenty Beauty by Rihanna
The brand offers various cosmetics worth the attention, but particularly recommendable is the foundation – Pro Filt'r Soft Matte Longwear Foundation. It holds mattifying properties and is available in 40 shades! You should also try the highlighters: Killawatt Freestyle Highlighter and Match Stix Shimmer Skinstick.
Lady Gaga, Jennifer Lopez, Rihanna… Who is going to be next? No matter who decides to follow, one thing is certain – we will buy it.