Corn hair oil. When should you start using it?
Are you looking for an oil containing large amounts of fatty acids? Reach out for corn oil which offers their highest amount. It is a perfect option for those who struggle with psoriasis or excessive hair loss. If you want to boost hair growth, corn oil is also ideal.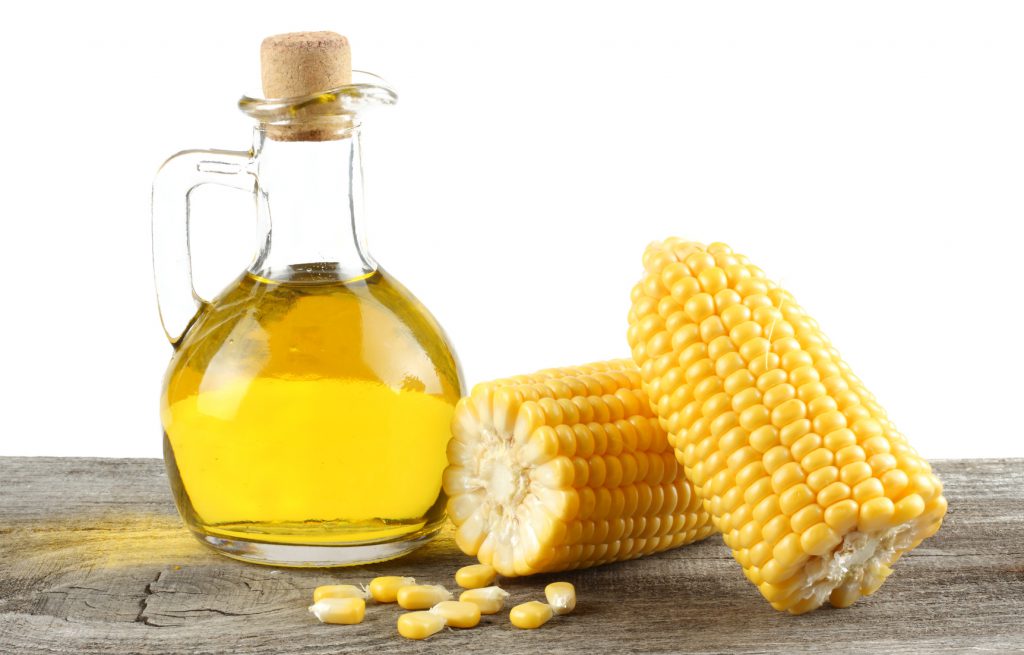 Corn oil is a rich source of fatty acids and vitamins essential to hair. Perfect proportions of the substances included give the oil its magical properties. Check in which situations corn oil comes in handy.
For oiling high porosity hair.
The oil, extracted from corn germs, is perfect for high porosity hair care as it contains lots of polyunsaturated acids. Some of the acids included in corn oil are: palmitic acid, oleic acid, linoleic acid – they all occur in high concentration.
Oiling hair with corn oil delivers nourishment. These are the vitamins, minerals and acids that damaged and weak hair really needs. Corn oil, applied to hair, restores shine, suppleness and health. Large particles of the oil perfectly fill in the wide blanks between hair cuticles and rebuild hair structure. Regenerated hair will be noticeably beautiful.
For scalp psoriasis.
Psoriasis may occur on the scalp and weaken hair condition. Corn oil is characterised by perfect balance of omega fatty acids, which results in excellent anti-inflammatory properties. Therefore, corn oil takes care of the scalp, prevents the occurrence of inflammation, dryness and flaking off. Psoriasis is not a problem when you reach out for corn oil.
For hair growth.
Castor oil is the most popular oil used for hair growth but it is not the only oil with such power. Corn oil is as powerful when it comes to boosting hair growth. If we want our hair to grow faster, we should oil the scalp with this product. Natural corn oil has a positive influence on micro-circulation in the skin and strengthens hair bulbs. Consequently, it enhances growth of healthy and strong strands which are thicker, stronger and longer.
For excessive hair loss.
The properties of corn oil make it an effective remedy for excessive hair loss. Corn oil hinders hair ageing thus hair bulbs keep producing strong and healthy hair. It also works in case of baldness caused by other factors. Corn oil provides hair with nourishment from the roots to the ends. Stronger hair will not fall out prematurely.