Firming Massage Mask from Shiseido
Without further ado, Shiseido Firming Massage Mask is available in two sizes. The producer closed the cosmetic in 50 ml and in 100 ml jars. The package in general can be recognized by the characteristic irregular shape of the jar's cap. Inside the jars, you can find a cosmetic that can be used to face massage treatment. How does the application look like? Firming Massage Mask is to be applied once or twice a week, right after purifying face skin with a toner or a face scrub. Then, the cosmetic can be spread on one's face by simultaneously massaging face skin for around three minutes. It is worth adding, the gentle eye skin area is not destined for this beautifying treatment and a consequence should be omitted. After that, the face mask should be left for another six minutes. Finally, Firming Massage Mask can be removed from the face with a tissue or just rinsed with cool water.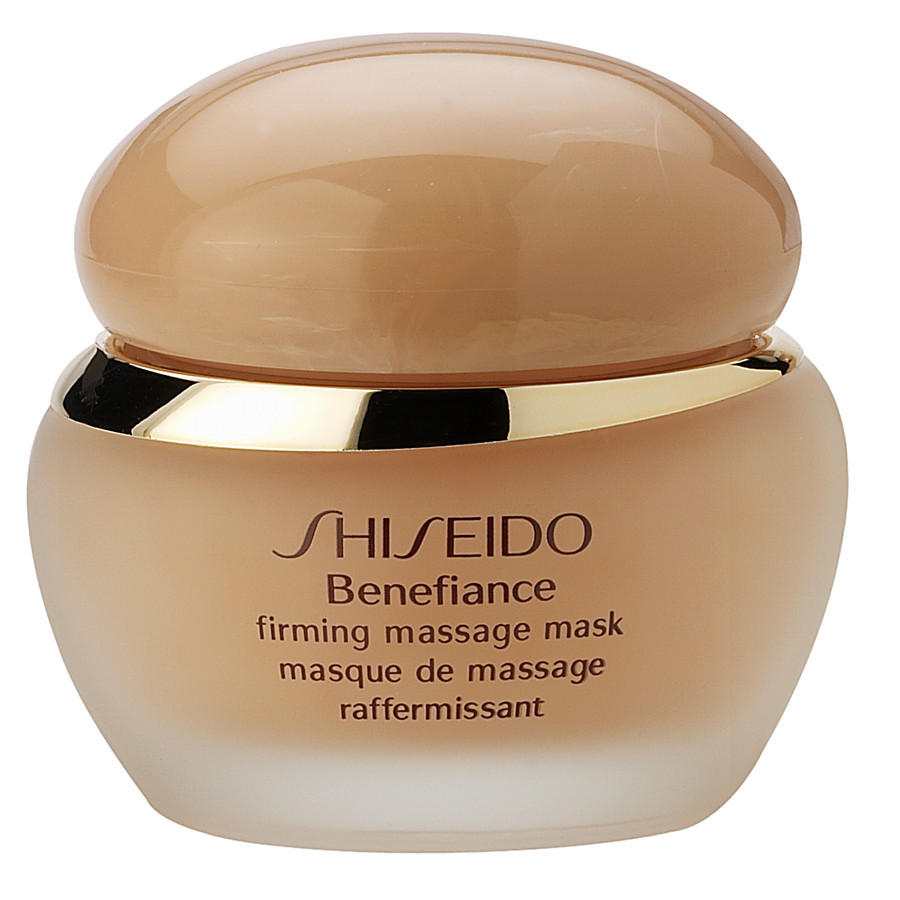 Firming Massage Mask from Shiseido is destined for normal, combination, dry and very dry skin types. What is more, this product has got moisturizing and cells regenerating properties. Thanks to the regular application, face skin condition is not only visibly enhanced but also it becomes firm, smooth and fresh. The composition of Firming Massage Mask from Shiseido includes for example hyaluronic acid. This ingredient, in particular, is responsible for skin cell regaining adequate hydration, exfoliation of dead cells of epidermis, suppleness and rejuvenation. Certainly, the cosmetic was tested by dermatologists, that is why, people having sensitive skin type can use this product freely.
Why is massage so important while applying Firming Massage Mask from Shiseido? During this kind of treatment, our skin becomes slightly toughen and blood circulation is boosted. What is more, this manner of application provides the cosmetic with better absorption and working. Quite important, while performing face massage at home, we do not have to spend our money on beautician appointments especially when the effect of both treatments is going to be similar. All you have to remember is the systematical application of Firming Massage Mask from Shiseido and the proper way of skin face massage performance.