Herbal distillates – The best cosmetics to treat your body with during summer
The temperature is so high that the warmed-up air molecules vibrate, the sun is scorching and our skin is thirsty so it carves for some refreshment. Do you know how to soothe your parched skin? Let's drop you a hint: reach for herbal distillates! They offer you something more than a regular face toner is able to. After all, a herbal distillate is the essence taken straight from nature, 100% natural, safe, with a high concentration of nourishing substances, found irreplaceable in skin care. Find out how herbal distillates work and what effect they can bring to body and face.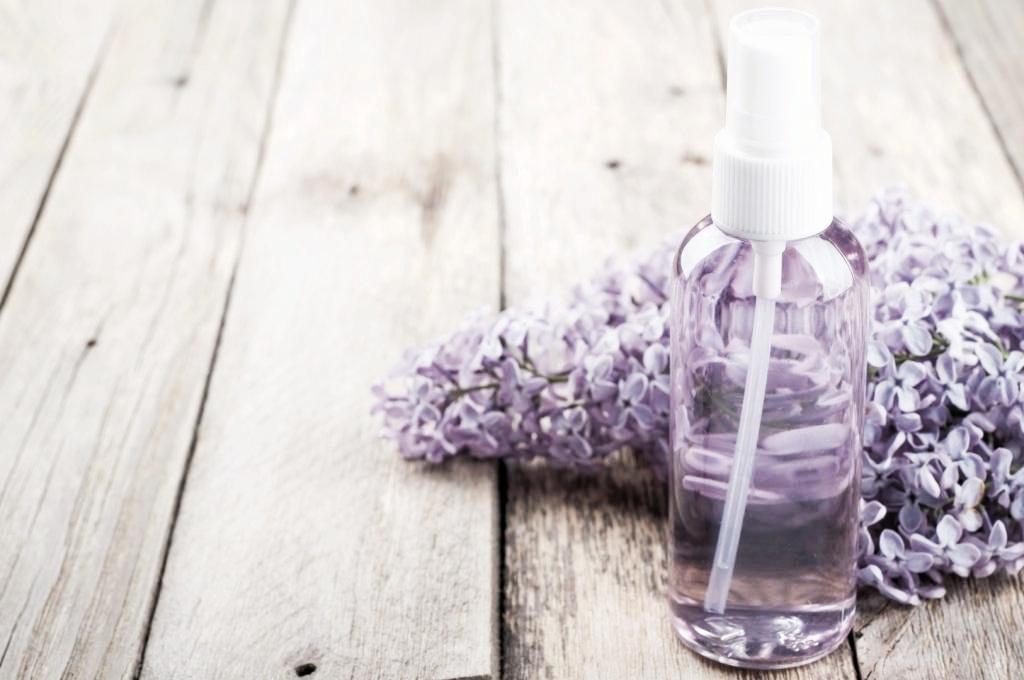 What are herbal distillates?
Herbal distillate is simply floral water that is made due to steam distillation of fresh plants. Basically, it's just a side product obtained during essential oil manufacturing.
However, although being a side product, it doesn't mean that herbal distillate is somehow worse or lower in quality. It appears that herbal distillate is a substance displaying a completely different set of properties than essential oil, which in turn translates into other applications. A typical herbal distillate is composed of precious water-soluble vegetable substances and trace amounts of essential oil.
Each type of herbal distillate can be applied directly to skin.
As it's easy to guess, the beauty benefits of herbal distillates come from the properties of plants that they are extracted from. This is why their action is so potent and positive. In general, they are used as a natural alternative to face toners, refreshing body mists, scalp conditioners and constituents of many beauty products, e.g. water bases of clay mask or homemade sheet masks as well as hair conditioners or just as one of their ingredients.
Beauty benefits of herbal distillates
moisturize skin,
regenerate,
are anti-inflammatory,
soothe irritation,
reduce redness,
tonify and refresh skin,
bring relief to skin after sunbathing,
are anti-bacterial,
balance sebum production,
reduce swelling,
deal with bug bites,
soften skin,
replenish hair with water,
reinforce hair bulbs,
display astringent-like action,
combat dandruff,
even up hair and skin tone.
How to apply herbal distillates?
As a face toner – this is the most popular way of using and the main purpose of herbal distillates. Herbal distillate serves all skin types equally well, balances skin's pH and makes skin ready for the upcoming treatments.
As a refreshing face, body and hair mist – perfect for the summer when skin requires instant hydration and refreshment. Herbal distillate composition is natural so it doesn't irritate but cools body down.
As a base for oily serum – herbal distillate is an ally of vegetable oil that doesn't display strong moisturising properties. Moreover, it facilitates distributing an oil on skin and boosts its absorption rate. Also, herbal distillate can be used prior to hair oiling.
As a water-phase for homemade cosmetics – you can use herbal distillate instead of regular water while creating a clay face masks, you can add it to a hair spray conditioner as well as prepare your bi-phase make-up remover.
As a tonifying mask – all you have to do is dampen a rice sheet or a special mask sheet (available in most drug stores) with a chosen herbal distillate. In this way you will prepare the simplest, ultra-fast and effective face mask. Naturally, you can boost its potential by enriching its composition with a serum or beauty oil.
As a scalp conditioner – adequate scalp and hair bulb care is a guarantee of strong and beautiful hair. Choose the right herbal distillate and keep applying it to scalp even 3 times a week. Some herbal distillates help combat dandruff and deal with the excessive hair loss problem. Also, they stimulate hair to grow faster.
The best herbal distillates for summer
Lemon distillate
It has a soothing, anti-inflammatory and refreshing effect. It evens skin tone, delays aging processes and neutralizes the action of free radicals. It can be used to treat couperose, acne, combination and oily skin. Lemon distillate has a very pleasant, fresh and invigorating fragrance. This natural beauty product is worth being introduced into regular hair care treatments. When combined with a shampoo, it will smooth the hair and enhance its shine. Used as a mist, it will combat the problem of greasy hair and help the hair stay fresh for definitely longer than normally.
Peppermint distillate
Peppermint distillate should be used as a refreshing body spray on hot days and after physical activity (including exercising in a gym). Also, it can be used as a mouthwash. Basically, peppermint distillate is a good example of a cosmetic that should be packed into a summer bag – it displays refreshing properties, cools body down and its smell stimulates and adds energy.
Moreover, peppermint distillate has a cleansing effect, regulates sebum production and is antibacterial. It works well at taking care of oily and combination skin types. When it comes to hair care, peppermint distillate combats greasy hair problem and positively affects hair follicles.
Raspberry distillate
Refreshes and cleanses skin, fights back wrinkles, soothes irritations and moisturizes. It has a really pleasant aroma and can be used to treat all skin types. In the summer, raspberry distillate neutralizes free radicals, soothes irritations triggered by long sun exposure, moisturizes, softens and smooths skin out. Also, it's anti-inflammatory and bacteriostatic. It aids skin in restoring its natural balance, staying fresh, radiant and smooth.
Chamomile distillate
Very delicate yet exceptionally effective chamomile distillate is a perfect cosmetic to treat your body with during the summer. This is another herbal distillate that is suitable for all skin types, including child's skin. It's gentle and brings relief. This distillate is found incredible when it comes to treating skin after sunbathing since it soothes irritated and reddened body, eases itchiness, stinging and pain. Moreover, it takes care of fair hair by intensifying golden wisps. Also, chamomile distillate displays antiseptic, refreshing and moisturising properties. It's found perfect for treating and cooling down the whole body.
Witch-hazel distillate
Witch-hazel distillate is known for being a strong antioxidant. Thus, especially mature skin type shall fall in love with this distillate, yet sensitive, irritated, couperose, oily, acne, reddened and dry skin types will be also grateful for being treated with witch-hazel water. This substance refreshes and protects, soothes irritations and redness, calms down skin and reinforces capillaries. Also, it helps balance sebum and reduces visibility of skin pores. Finally, it displays anti-inflammatory and antibacterial properties.
Vanilla distillate
Is good at moisturising, soothing irritations and rejuvenating. One of the greatest assets of vanilla distillate is the incredible aroma that mosquitoes hate. It can be used to both hair and skin.
Vanilla distillate is a source of rejuvenating polyphenols. Moreover, it doesn't only leave hair and skin conditioned but also relaxes body and improves mood. This herbal distillate helps replenish body with water, slows down aging processes, boosts skin suppleness and soothes inflammations. It's also worth realizing that vanilla distillate can be applied directly to scalp to fight back the first signs of dandruff. Also, it helps hydrate hair and embraces it with delicate nice-smelling mist. Last but not least, vanilla distillate stimulates hair bulbs which translates into accelerated hair growth.