How to Choose the Best Flat Iron for Your Hair?
It is so common.. you have straight hair so you want curls or waves, you have curls so you want silky smooth hair. The solution is at your fingertips. You either use a curling wand or a flat iron. In the post, you will find information focusing on the choice of the best hair-straightening tool.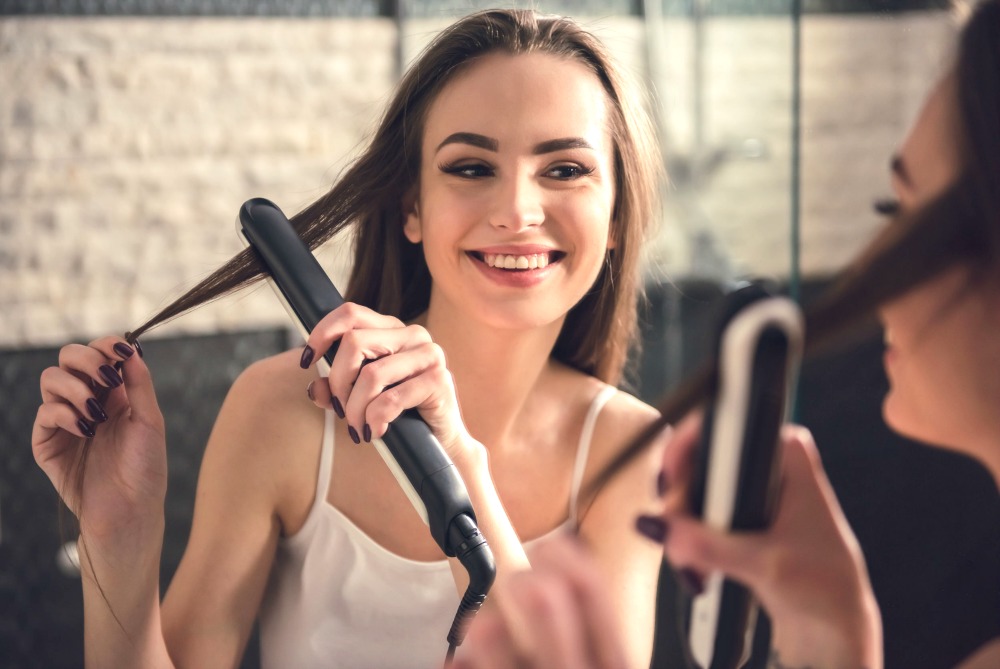 What does hair straightening involve?
You put a strand between two heated plates of a tool. Then, you slide it from the roots to the ends quickly. Your hair is treated to heat which causes damage so use heat-protecting products to reduce the risk. The time that the straightening routine takes depends on the length and thickness of your hair but I guess you already know it 🙂
A flat iron – the structure of straightening plates
The plates used in a tool play the key role actually. What should they be made from to fulfil their function best?
Teflon plates ensure good protection from the heat but they are neither evenly heated nor resistant to scratches. Teflon is combined with other materials to upgrade the parameters of the plates.
Ceramic plates heat evenly and have smooth surface so hair straightening is fast and safe. There's little risk of burnt hair.
Keratin-infused ceramic plates – keratin is released thanks to the heat. Owing to the way such device works, this nourishing substance penetrates the hair better, repairing its structure.
Mirror plates are smoother than ceramic plates. They give a nice effect and boost shine.
Titanium plates are very durable and resistant to scratches. They are recommended for straightening tight curls.
Tourmaline plates generate negative ions and seal cuticle scales, shielding the hair from heat. They prevent static and frizzy flyaways.
Diamond plates are impressively durable and resistant to physical damage. They straighten coarse, thick, unruly hair.
While choosing the best straightener, you should also pay attention to the size of the plates. If you've got short hair, flat irons with short and wide plates make the best choice. In the case of long hair, get a tool with narrow and long plates.
Extra functions
When you shop for a flat iron, check if it offers some additional functions for a hair-conditioning effect. The functions that matter include:
ions preventing dryness;
an option for straightening wet hair;
steam which keeps hair moisturised;
infrared radiation which upgrades hair structure and elasticity;
heat control;
auto shut off.
Accessories that will surely help you use and store the tool: a 360° rotate long cord, a travel pouch, brushing attachments, a holder or a heat-resistant mat, protective gloves. You have a chance of getting a pro hair salon-like device 🙂