How to find a good hand cream? Ingredients, types, best products
Our hands are in need of moisturizing, nourishing, smoothing and regeneration. The best way to provide it with all that it needs is to apply a good-quality hand cream on a daily basis. How to choose the best one? Discover the leading hand creams recommended by beauty gurus and all the users.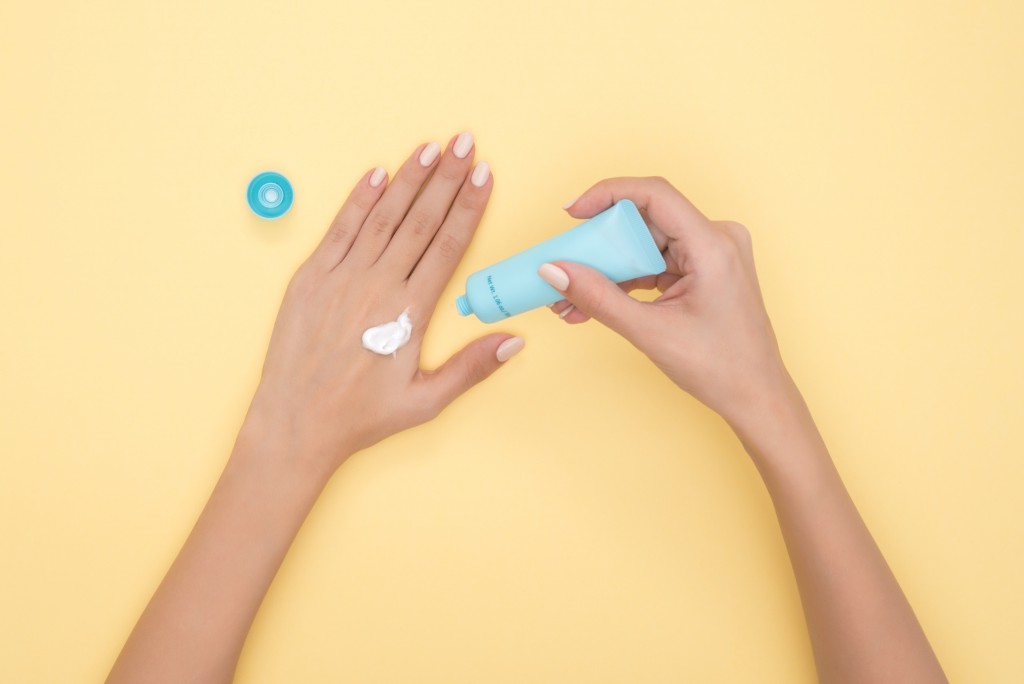 What's the best way to determine your age? Unfortunately, the hands give it away easily. They are exposed to the effects of harmful factors almost all the time. Temperature changes, dry air or humidity, solar radiation, detergents used during household chores, etc. – they all have a negative impact on their condition and appearance. Also, hands are more vulnerable to mechanical damage, eg abrasions, cuts. How can we protect our hands and take better care of their health?
Hand skin care 
Often times, we tend to forget that taking care of our hands is extremely crucial. What's most important, is to moisturize the skin on a daily basis to maintain the proper moisture level. Thanks to regular nourishment and providing skin protection, we will manage to prevent premature aging and becoming flabby. In addition, it is also worth limiting stimulants (cigarettes, alcohol) that have a bad effect on the condition of the skin. Additionally, in order to minimize the number of treatments that will be necessary to regenerate your hands, it is worth protecting them against frost, sun, and detergents well in advance. How to do that? By using protective gloves and creams with a UV filter. The creams are the basis of hand care, although we have more and more varied options – hand masks, serums, oils and even moisturizing lotions.
Which hand cream to choose?
It is best to go for an all-natural cream that will be the answer to your skin's needs. Not without reason, all kinds of hand products pile up on the drugstore shelves – there is no universal and versatile product. You must always match it to the current needs of our skin. The composition of the hand cream and its consistency are of great importance, not the packaging. Lighter products will be suitable for spring/summer, because they have fewer oiling ingredients and are easier to be absorbed. Richer creams are worth choosing for the winter to protect the skin from frost and prevent loss of moisture.
ProTip: If you want your hand skin to be silky smooth and make the hand cream more intensive, apply a ready-made or a homemade scrub with honey and brown sugar. Such a quick and easy treatment will help remove dead skin cells, smooth out the skin and stimulate blood circulation. As a consequence, the absorption of creams will be improved. 
Types of hand creams 
moisturizers – perfect both for the summer, when the sun makes the skin dry and for the winter, when the hands lose their hydration due to frost; moisturizing hand creams will be especially beneficial for people with rough, dry hands with a tendency to chapping;
nourishing – they work similarly to moisturizing creams, but additionally, they take care of the skin of the hands, thanks to the content of vitamin complexes and minerals and also prevent it from drying out; they are universal products and should be kept in every beauty bag;
protective – usually contain emollients, protecting the skin from loss of moisture and external harmful factors, but they can also contain a UV filter if they are intended for the summer; Protective creams are worth using both in the winter and in the summer;
regenerating – creams that combine the properties of both moisturizing, nourishing and protective products because they contain the maximum dose of nutrients; Regenerating creams are designed for extremely dry and damaged hands;
anti-wrinkle – are primarily used to firm the skin, reduce wrinkles and prevent the formation of new ones that may have an adverse effect on the appearance of our hands; very often anti-wrinkle hand creams lighten and reduce irritation.
What ingredients to look for in creams?
The ingredients that we find in its formula are primarily responsible for the effect of a hand cream. A properly composed product is a guarantee of effectiveness and the kind of action that we need. Although hand creams usually contain fewer nutrients than hand masks, it is worth analyzing their composition before buying – we use them more often, and they are the basic line of defense against harmful external factors and symptoms of skin aging. A good cream for hands should include ingredients such as:
glycerin – moisturizes, oils and retains water,
paraffin – creates a protective film on the hands,
allantoin – it retains water in the skin, soothes irritations,
panthenol – strongly moisturizes, regenerates and brings relief to irritations,
shea butter – regenerates, nourishes, oils,
Aloe Vera – soothes irritations, makes the skin more elastic, nourishes,
lanolin – effectively smoothes, moisturizes,
beeswax – maintains the natural moisture of the skin,
Coenzyme Q10 – firms, smoothes, relaxes, rejuvenates,
ceramides – they seal the epidermis, improve flexibility.
TOP 5 – the best hand creams
1. Vaseline Intensive Care Hand Cream
2. YOPE hand cream
3. La Roche-Posay hand cream
4. Neutrogena hand cream
5. EOS hand cream.