Make-up primer. What are its properties and which one to choose?
Make-up primer is like well-chosen underwear – in theory, you can't see it, but it camouflages ceratin flaws and has a direct impact on how we look. Do you know what are make-up primer properties and why should you use it?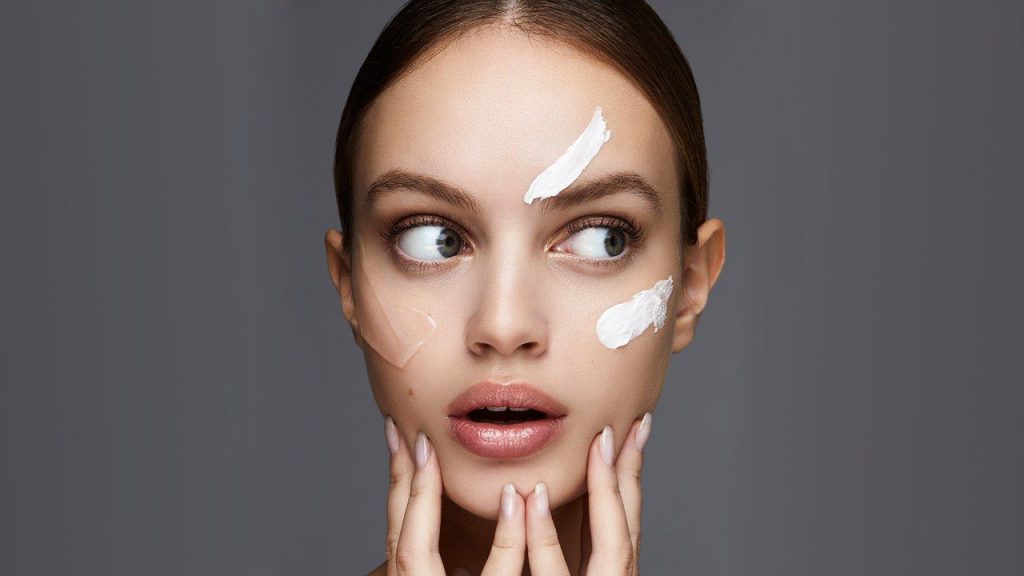 In the beauty world, there are many secrets and things worth discovering. On a daily basis, most women choose a foundation, concealer, and powder, while the face make-up alone can involve highlighters, blushers, bronzers, concealers, etc.
It is good to pay some attention to the make-up primer. It is slightly forgotten and rarely used on a regular basis. Unfairly, because its properties are worth telling more about.
Make-up primer. What is it?
It is a secret to flawless skin of runway models. It is also something celebrity make-up artists can't live without because they know it perfectly well that well-chosen make-up primer ensures long-lasting make-up, flawless look, and stunning effects.
What really is make-up primer?
It's a cosmetic used to prepare the skin, smooth it out and conceal the imperfections, but also make the make-up last longer. When applied before make-up, it creates a thin protective and beautifying film on the skin.
Why should you use a make-up primer?
People can be divided into those who are against or for the use of a make-up primer. The first group highlights the fact that the less is applied to the skin the better. On the other hand, the second group appreciates the make-up primer properties.
You should use a make-up primer because:
absorbs excess sebum and prepares skin for the make-up;
often contains light silicones that smooth out the skin;
it's a cosmetic providing coverage so it camouflages imperfections;
it can nourish, moisturize and take care of skin;
protects skin against harmful external factors;
makes make-up last longer.
Types of make-up primer – the review
The choice of make-up primer is not as easy as it may appear to. Especially when considering the fact that there are several types of this product.
1. Silicone make-up primer – the most popular among primers, recommended for dry and mature skin; it creates an impenetrable layer on the skin that goes well with a lightweight water-based foundation; when used in excess amounts it can clog pores, so you have to make sure that it is removed properly during make-up removal.
2. Oil-based make-up primer – works similar to silicone primer, only that the protective layer is here created by oils; best with dry mineral foundation (can be added to the foundation), it is suitable for both dry and oily skin.
3. Glycerin-based make-up primer – its main ingredient is glycerin with hygroscopic properties (retains water in the skin); it's little known because it works only with a water-based foundation as when used with the mineral foundation can cause it to cake.
4. Silica make-up primer – perfect for oily skin due to mattifying properties; suitable for a lightweight foundation; smooths out the skin and makes imperfections less visible, but when used in excess amounts may cause epidermis dehydration and dry skin patches to stand out more.
5. Solid make-up primer – this group holds all primers with ingredients such as aluminium (harmful!) or boron nitride; it has mattifying properties, absorbs sebum and makes pores less apparent, but it is difficult to spread and can harm dry skin.
Which make-up primer should you choose?
The choice is not as difficult as it may seem. You just need to determine skin type and match primer to its needs.
Remember that make-up primer should always match your skin type. Otherwise, it can lead to dryness, irritation and clogged pores or even can cause acne!
The rule is simple, mattifying primer is for oily skin, silicone primer is for mature skin that requires to cover up, for example, wrinkles, moisturizing primer is for dry and mixed skin type. Either way, it is good to look for moisturizing ingredients in every cosmetic, always.