Make-Up Stunner! Lashcode – Mascara That Identifies the Needs of Eyelashes
Finding a good mascara is extremely hard. Getting the one that will stay in your beauty bag forever or the one you will always go back to, knowing it will never let you down. There are surprisingly few mascaras that can be named 'iconic'. That is why the moment a mind-blowing mascara is launched, it arouses a lot of interest and creates a nice stir in the cosmetic world.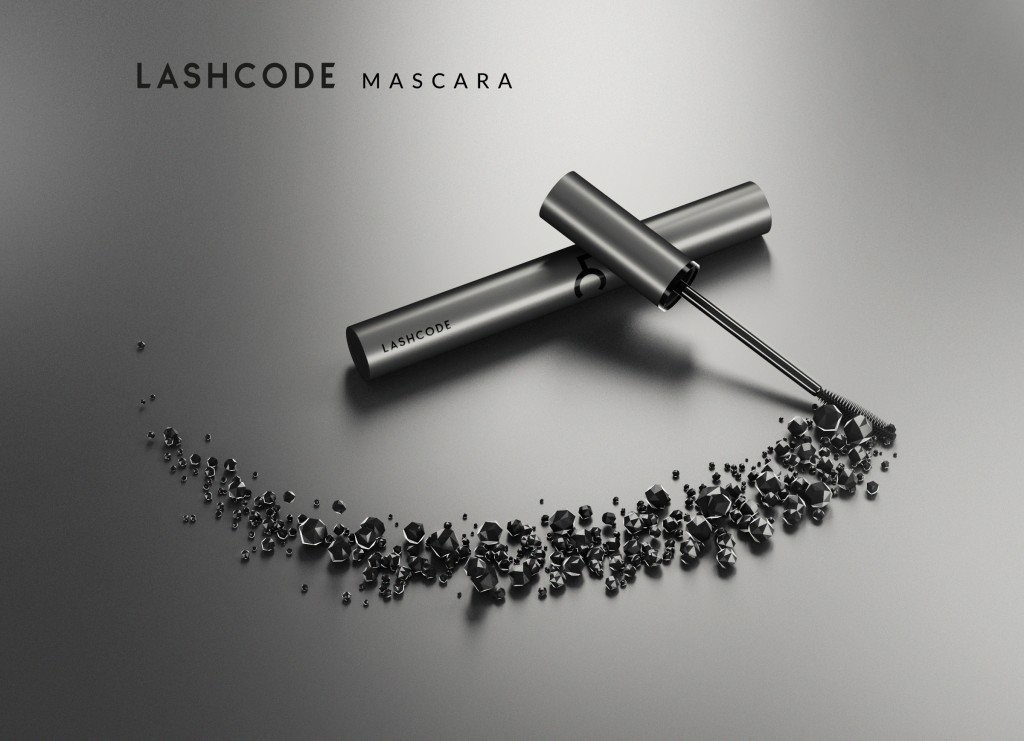 Lashcode mascara won't go unnoticed
Even its tube (tasteful and classy) attracts attention.
Thanks to make-up done with Lashcode, you will attract attention of people amazed by your looks. How is it possible that Lashcode outclasses all other mascaras?
The secret of beautiful eyelashes lies in Lashcode composition and a flexible and precise spiral wand that matches all types of eyelashes and eye shapes.
Lashcode: strongly intensifying and nourishing mascara
The product stands out among other mascaras as it is composed of many conditioning and regenerating substances that work in three ways: on the surface (fix damage, create a protective microscopic coat, add shine), from within (nourish, bind broken disulfide bonds back together inside every lash and rebuild micro-damages) and inside the bulbs (improve their condition and promote growth). Lashcode mascara boosts growth thanks to natural ingredients that are able to reinforce and stimulate bulbs.
Soy Sprout Extract encourages eyelash growth, delivers bounce and moisture for protection and shine boost. Vitamin E helps rebuild eyelash structure and strengthens bulbs. Baicalin delays aging whereas Wheat Sprout Extract repairs and smooths. The conditioning power of Lashcode is enhanced by pro-vitamin B5 responsible for elasticity and shine. Arginine keeps lashes from falling out, affecting hair follicles directly.
High-quality nutrients gift Lashcode with the repairing properties so eyelashes start growing healthier, beautiful and voluminous. They are longer and strongly rooted in follicles so I lose fewer lashes while removing makeup. Their color stays intense and doesn't fade.
Lashcode applicator is the outcome of an in-depth knowledge about everyday make-up routine, women's lashes and their structure. The wand is silicone so you can clean it as often as you need. Even after long months of use, it doesn't lose its shape. As a result, the wand ensures non-stop flawless make-up and extremely lengthened and expressively thickened lashes. What's more, the brush is so flexible it matches all shapes of lashes. On the other hand, it's stiff so covers every eyelash – even the smallest one.
Lashcode is a mascara that really knows its way around eyelashes. Even after applying a few coats, lashes stay elastic; they aren't brittle or weak. Lashcode smoothly and subtly extends them as well as increases volume without the so-called spider legs. The product reaches every single lash. Consequently, the mascara creates the effect of multiplied lashes. Beautiful and healthy eyelashes – isn't that all you desire? 
16 Comments "Make-Up Stunner! Lashcode – Mascara That Identifies the Needs of Eyelashes"
I don't know if on all eyelashes it works this well but on my long but quite fine lashes it worked perfectly. Thickened them without clumps so now I have beautiful fan of lashes instead of spider legs 🙂

beautifully opens the eye, forget about eyeliner in everyday make-up, mascara alone will outline eye.

The best wand, even for girls who have extremely short lashes or deep set eyes. It's got a perfect shape and is easy to operate, even near the eye corner.

I'm not convinced by the silicon brushes :/

the discover of the year!beautiful effect that last long. Recommend.

Maximum volume and efficiency. Have it for over 2 months and it seems like haven't used anything yet, while I use it every day.

I just discovered this mascara and I already know it will stay with me.

Texture works for me. From the very beginning, mascara applies great, no need for waiting till it dries. Hope it'll be like this till the end because I had an encounter with one luxurious mascara that dried out half the bottle and had no use of it because after few hours it flake and irritated my eyes.

so I know which mascara I'm buying next 🙂

Me too 🙂 I'm keen on testing it though I have already my favorite.

Very good mascara, but nothing special. Just like most mascaras in this price range. At least I haven't observed any miraculous properties.

To me, number one! I never expected it to have miraculous properties, only durability, deep color and great wand that will separate lashes and on that I wasn't disappointed. Contrary to the appearances it wasn't easy to find mascara that works in all these aspects at once

I think I will finally try it :))

no waterproof version, so sad 🙁

true, but this one is long-lasting