Remedies for chapped lips in winter – home scrubs and masks
Chapped, cracked and sore lips is a winter problem that many people experience. It's good to learn how to take proper care of them so that even in difficult weather conditions you can enjoy soft, delicate and well-moisturised lips. What are the most effective ways to cure chapped lips in winter?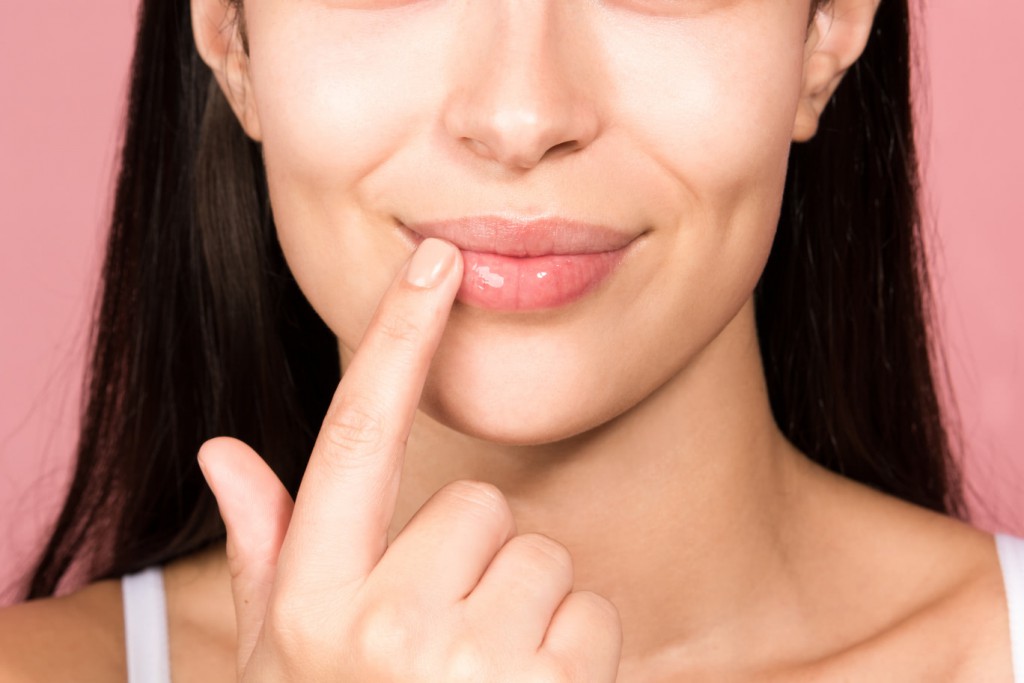 Before we reach for various scrubs and masks (both home-made and those bought in a drugstore), we should take a moment to think about the reason of a poor condition of our lips. We only know that it usually happen in autumn and winter.
Chapped lips – causes
There are many factors that can cause chapped lips, they are not always related to the general weakness during autumn. I fact, lips can get dry any time of the year. So what causes chapped lips? Here are the most common reasons:
deficiency in B vitamins;
dehydration;
adverse hormonal changes;
no protection of the delicate skin of the lips;
wind, sun or frost;
licking lips outside.
Do you know that… ?
Your favourite lipstick can also cause chapped lips! How is it possible? Lip balms based on the humectants are not suitable for winter – this is the time your lips need emollients (fat oils, petroleum jelly) that will prevent the loss of water accumulated by the humectant. If there are no emollients, your lips can dry even more.
How to take care of chapped lips?
Lips with a tendency to dry and crack, first need proper care – delicate, based on moisturising and protection from difficult weather conditions.
What to do to prevent dry, chapped lips and how to regenerate those already chapped?
Every day use a moisturising a good quality lipstick.
Use scrubs on a regular basis (e.g. every week).
Don't lick your lips outdoors when it's cold.
Avoid cosmetics containing alcohol.
Apply creams with UV filters (also lip balms).
Avoid applying coloured lipsticks when your lips are chapped.
Avoid spicy and sour food as they can cause pain.
Home remedies for chapped lips
Cracked lips need moisturising and regeneration, but also regular oiling. The easiest, cheapest and most effective way to cure your lips is with the use of the ingredients found at home. Among the best products, the best to make your lips beautiful are:
natural oils, e.g. olive oil, argan oil;
vegetable oils, e.g. shea butter, coconut oil;
honey (has an antibacterial effect);
aloe gel;
cucumber (rich in vitamin C and water);
dairy cream or curd.
1. Recipe for home-made sugar scrub
The best way to stimulate the regeneration of dry lips is through peeling. You can do it yourself. To prepare a home-made scrub, you will need: a teaspoon of sugar + a teaspoon of honey or other natural oil. Use the mixture to massage your lips. Then protect your lips with a protective lipstick.
2. Recipe for home-made masks
Avocado lip mask
Avocado is a fruit rich in seven vitamins and a powerful set of essential unsaturated acids. Thanks to this, it perfectly nourishes and regenerates chapped lips. Crush the fruit, mix it with oil and apply for a few minutes to the lips.
Mask with honey, cream and curd
Another option is a mixture of curd and honey. You have to mix both ingredients and apply a thick layer to your lips. It is only effective if it's not eaten, so stop your appetite and try to keep the paste on your list for up to half an hour.