Tried and tested remedies for damaged hair ends
Dry, weak, dull, splitting hair is a nightmare giving many women sleepless nights. Split hair ends are the most irritating and if we fail to fix them, the hair lengths will suffer as well. Check how to defeat hair splitting!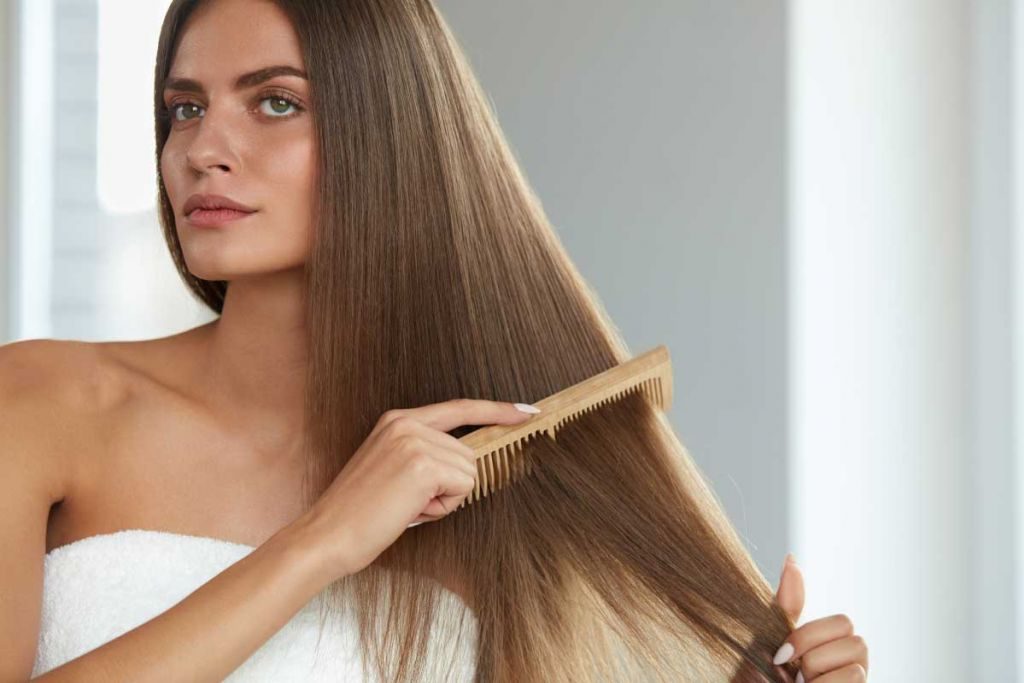 What causes hair to split?
There are so many causes that you're very likely to fail when trying to detect it. The most common ones include regular heat styling, insufficient care, lack of protection from harmful factors. Plus, if your hair is thin and delicate, it is more prone to damage than thick hair.
Remedies for split hair ends
1. Coconut oil hair mask
Coconut oil repairs damaged hair as well as delivers nutritional ingredients and strengthens. That's why it's worthwhile to apply the oil to damaged hair tips after every hair wash. You shouldn't rinse it. If you want to use it on hair lengths, do it prior to washing to prevent greasy, weighed down tresses.
2. Honey for hair ends
Honey abounds in valuable ingredients and has repairing properties. Remember to apply a honey mask before a hair wash. To make it, prepare a spoon of honey, an egg yolk, a spoon of olive oil and some lemon juice. Smooth this DIY mask over hair and leave in for around 20 minutes. Rinse well using a shampoo.
3. Castor oil for hair
Castor bean oil is second to none in hair care and hair growth activation. It strengthens damaged hair tips and moisturizes dry strands. You can aslo rub it into scalp or hair lengths. Feel free to use it on either dry or damp hair.
4. Egg white and lemon juice mask
It has a nourishing effect on split hair ends. This mixture is filled with protein, vitamins and minerals. How to prepare it? Mix the ingredients well and apply to damp lengths or just hair ends. After around sixty minutes, rinse the mask and shampoo the hair.