Biotherm Biosource Clarifying Exfoliating Gel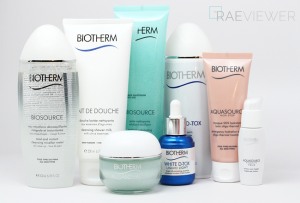 Biosource exfoliating gel from Biotherm is destined for dry skin care. Its properties, consistency and working is designed in such a way to not only make face skin pleasantly clean but also to affect it as gently as it is only possible. For that very reason, the composition of the product includes, among others, Shea butter. This substance is of intensive oiling, regenerating and nourishing features. By applying Biosource gel from Biotherm, despite epidermis exfoliation, we definately moisturize face skin as well. Certainly, dry skin type is also considered as sensitive, therefore, the cosmetic comprises of tiny scrubbing particles, the aim of which, is to delicately remove dead skin cells while leaving skin smooth.
Moreover, Biotherm Biosource Clarifying Exfoliating Gel unclogs skin pores out of sebum, impurities and dirt. What is more, this product makes complexion ready for the further steps of skin care, like for example, a face mask application, in-depth skin purification or a moisturizing cream application. Generally, the key goal of the product is to improve complexion condition, highlight it, even the skin tone, regenerate and nourish dermis.
How to use Biotherm Biosource Clarifying Exfoliating Gel? Firstly, it is advisable to clean the face with a toner or a make-up remover. Then, the gel can be applied but only on slightly wet face, omitting eye skin area. After a few minutes of massaging, the cosmetic is to be rinsed with cool water and then, a moisturizing cream or a face mask should follow.
Biotherm Exfoliating Gel is closed in a transparent tube. Thanks to such a package, we can observe when the product ends and, as a consequence, we are able to buy another one on time. Furthermore, the cosmetic stands on its cup, therefore, it is easy to distribute the residues out of the tube. Additionally, Biosource Clarifying Exfoliating Gel is of cream-like consistency and has got bright pink colour. The darker spots are the scrubbing particles. Finally, the light formula provides prompt absorption of the gel and effortless application.