Combination and acne skin care. Do's and don'ts
Both combination and acne skin are really demanding when it comes to taking care of them. Although they share similar structure and are affected by the same blemishes, the care that you expose each of them slightly differs. Find out what you shouldn't do and which beauty steps should you take if your face skin is either combination or acne.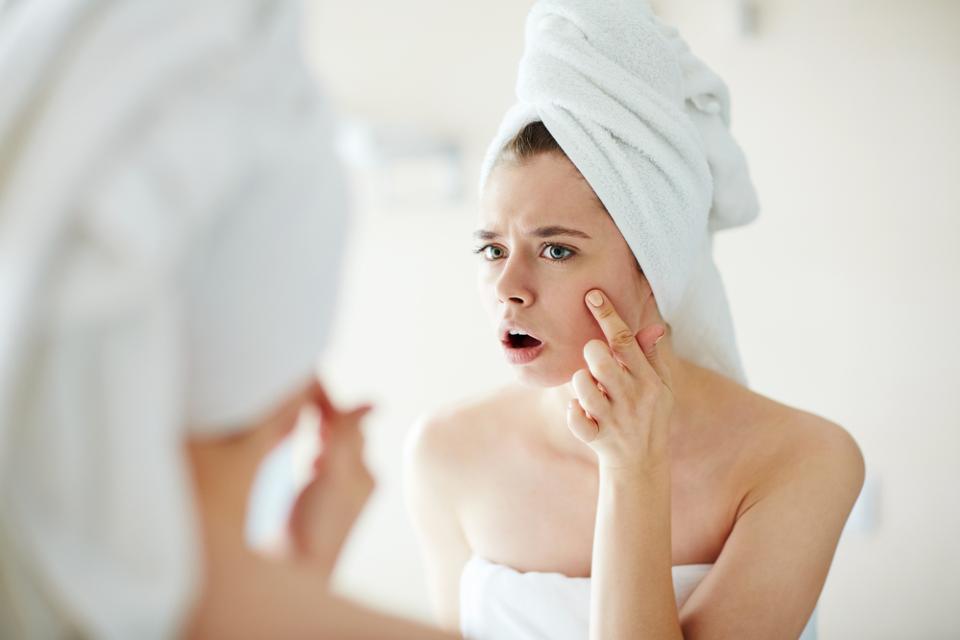 COMBINATION SKIN
Just like the name speaks for itself, this is combination of two skin types: dry on cheeks and oily in T-zone, which is forehead, nose and chin. Skin located on the sides of face is more sensitive and may flake off, whereas the centre of the face is covered by clogged skin pores and acne. Taking care of this skin type isn't as easy as you might think it seems to be. Surely you mustn't:
wash the face with water and soap;
use products containing alcohol;
pop blackheads and pimples;
use stimulants and eat spicy food.
How to take care of combination skin?
To wash your face use only products designed for combination skin. After washing, wipe your face with a toner to restore skin's natural pH and moisturize it.
In the morning apply a mattifying cream and at bedtime reach for a nourishing and moisturising cream interchangeably.
Once a week use face scrub (e.g. enzymatic) and then follow with a moisturizing mask.
During summer use sunscreens and during winter protect the skin against frost and cool wind.
Add moisture to the air in your home and work, try to get healthy sleep, supply your body with oxygen.
ACNE-PRONE SKIN
Acne appears during puberty period and in mature people. Its characterized by enlarged skin pores, blackheads and excessive sebum. It's caused by hyperactivity of hormones, thyroid glands disorders and digestive system disorders. Treatment depends on taking antibiotics and application of pharmaceutical preparations. If your skin type is acne-prone, you can't:
use water and soap to wash the face with;
use products containing alcohol;
pop pimples and touch the face;
sunbathe excessively;
eat junk food and use stimulants.
How to take care of acne-prone skin?
Use antibacterial gel of creamy formula to wash the face with, and then follow with antibacterial toner.
In the morning apply a mattifying and antibacterial cream, at bedtime use a moisturising and nourishing cream.
Once a week apply face scrub and cleansing facial mask providing that your face doesn't feature any purulent lesions. In such situation you can apply enzymatic scrub only.
Use sunscreens during summer.
Use antibacterial colour cosmetics to do makeup.