Cream or oil? The best oils for the face
Which cosmetic for the face to choose: cream or oil? Oil is fully natural product so it is easier to find such to not cause the allergy. Although you have to wait for the effects, these are long-lasting and spectacular. Here are the best oils for the face.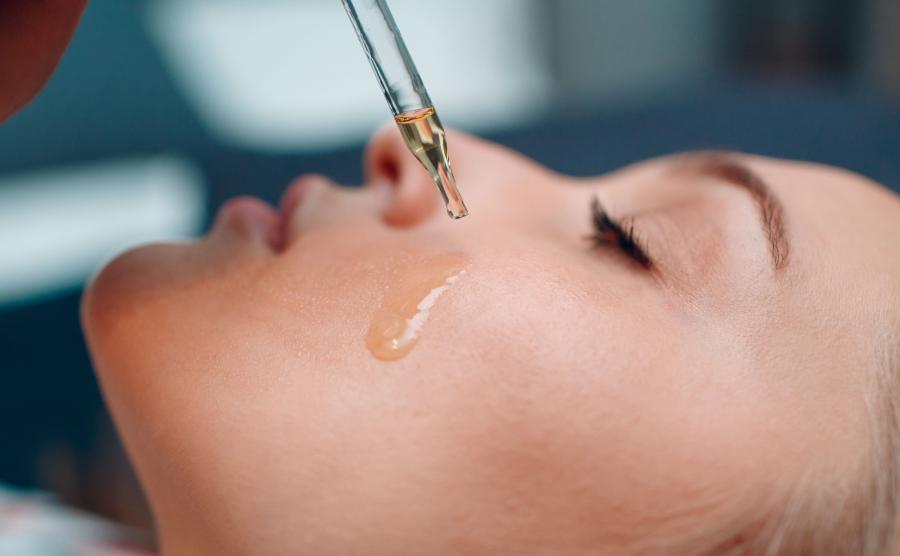 Plum Kernel Oil
It is oil holding intense hydration properties, so is great to go along with treatment with isotretinoin, which is known to cause dryness to the skin. Plum oil can be used as an individual product or be mixed with a cream. It is light and noncomedogenic whilst having an intense scent (depending on the brand it may smell like marzipan).
Dry Oil with Borage Oil, Sweet Almond Oil, and Vitamin E
It is a highly versatile mix because it can be used on both skin (face and body) and hair (ends especially). It softens and makes the skin smooth while absorbing almost immediately. Additional quality of the dry oil with borage oil, sweet almond oil, and vitamin E is its lovely scent.
Grape Seed Oil
This oil's task is to cleanse the skin and/or condition eye area. When used as a cleansing treatment can be combined with sweet almond oil. In order to obtain such a substance, you need to mix three grape seed oil drops with seven sweet almond oil drops. The ready product apply to the damp skin and perform gentle massage, then remove with a towel soaked in warm then cold water; the last step is expected to close pores. On the other hand, grape seed oil used as lines and wrinkles flattening product for the eye area will be a wonderful relaxing massage.
Argan Oil
Amazingly versatile oil and the best choice for all the oil treatment beginners. It can be used for the skin (all types, including extremely dry, mature and sensitive), nails and cuticles and hair, especially damaged and for the hair ends. Argan oil can be an exceptional addition to the seed-based scrub. Such scrub is extremely abrasive so a bit of the oil will balance its action.
Jojoba Oil, Safflower Oil and Black Pepper Oil (mix)
Safflower oil is the most important component of the mix. The addition in the form of fatty acids and vitamin E makes it intensively anti-aging substance. The combination of enumerated oils not only nourishes but also holds aromatherapeutic action. Its alluring fragrance is a merit of the black pepper and geranium.
The mix can be added to cosmetics such as nourishing night cream. You can also mix it with other substances like hyaluronic acid (then oils are absorbed better and faster with no greasy layer).
All recommended oils have to be 100% natural and acquired in the store with ecological products. The brand is not relevant.