Dry and damaged hair? How to regenerate it at home?
Frequent dyeing and hot styling, inadequate care, harmful external factors. These are just some of the causes that will make your hair dry and damaged. If you are also struggling with such problems, check out how to regenerate the strands in the comfort of your own home.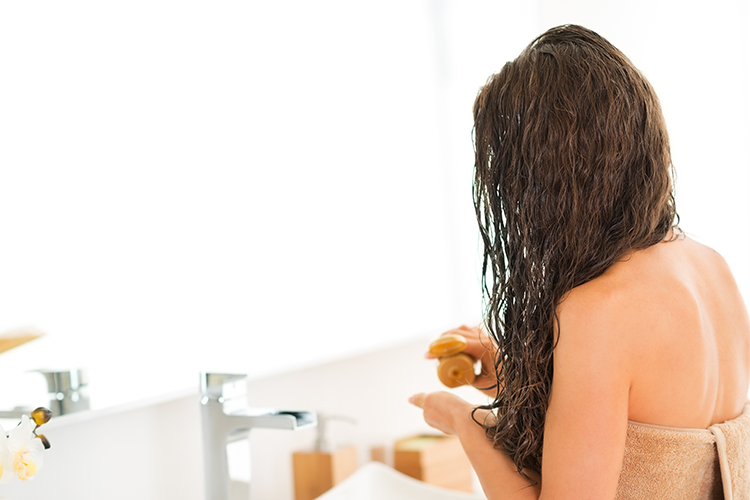 Cleanse and condition
All cleansing and washing cosmetics should be selected in terms of the type of hair and scalp. The same rule applies to shampoos. If they contain too aggressive ingredients and artificial substances, then you can damage your strands in an uncontrolled way and lead to irritation of the scalp. Therefore, when you buy a shampoo, make sure it contains natural ingredients and does not disturb the pH of the skin. Only such a product will thoroughly cleanse and condition the hair.
Nourish your hair
After each hair wash it is worth using a conditioner. Water has a dehydrating effect, and if it has a high temperature, it also opens the hair scales which can lead to damage to the hair. The nourishing cosmetic will smooth the hair, provide it with many valuable ingredients and protect from damage. If you decide to do so, you will not have to use expensive treatments at the salon. The price of such treatment can be really high, and effects similar to those that you would get at home.
Serum and hair oil
These are the cosmetics for special tasks. They contain a lot of nutrients, can be used as an overnight treatment and can regenerate even the most damaged hair at an express speed. In order to achieve the desired effect, they should be applied from midlength of the strands; a larger amount can be massaged into the ends. They are to be applied to both wet and dry hair. Serum and oils are also perfect as products for smoothing and polishing the hairstyle.