Graet Miss Sporty Lash Enhancer
We all want to have long, beautiful lashes. We do not always treat them in the right way when applying few, heavy coats of mascara and sometimes forgetting to remove the make-up before going to sleep. Most of the cosmetic products that we use daily have a bad impact on lashes' condition. How to strengthens them so that they can grow to their full potential? 'Just Clear' Eyelash Serum by Miss Sporty would be very helpful.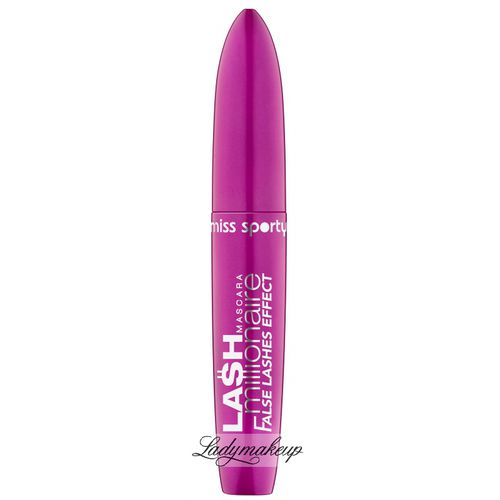 Lashes along the brows create the frame for the eye. They also play immensely important protective role. The longer lashes are, the better protection the eye have from dust,, debris and bacteria. They are also a form of sensor that warns us about any danger so we can close the eye in a fraction of a second. With ageing lashes become weaker and prone to breakage. Why would you want to spend money on falsies, lash extensions or sticky Agran oil (which may cause even more damage)? It is easier and cheaper to purchase the new Mascara Just Clear that will make your lashes grow healthy and thick.
The enhancer has nice, creamy formula that covers lashes well without leaving white residue when dry. It also doesn't clump lashes and makes them separated so you won't have any problems applying the mascara on the top of it. The serum is supposed to be distributed on the lashes with the brush and leave it to dry for two minutes before performing the rest of the make-up. The product is efficient as it lasts for the whole year even if used every day. The first results are visible just after a few weeks. Lashes are much longer and fuller. The Just Clear Serum nourishes lashes and provides them with the optimal hydration. Thanks to the natural ingredients lashes become stronger and less of them fall out when removing the eye make-up.
The product has been dermatological tested and approved so you are sure that it will be gentle to your sensitive eye area. It has also positive recommendation of thousands of users who have seen a huge difference in their lashes condition within first four months of use.