Hair-Enhancing Products You Surely Have in the Kitchen!
Food ingredients are extremely popular among hair-care junkies. This is a truly simple and budget-friendly way to improve the condition and appearance of hair. A DIY product guarantees you don't put any harmful substances in your strands.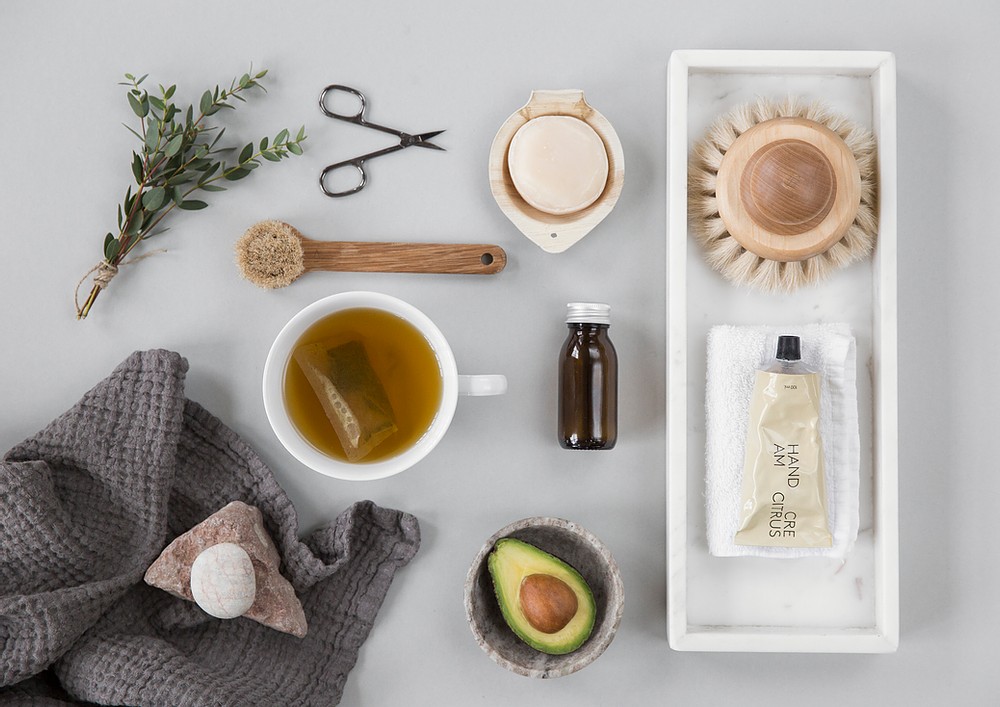 Vegetable oils
Top picks for natural hair-care routine. Oils contain essential substances like vitamins and fatty acids. Which oils can you use?
Coconut oil. It abounds in vitamins and minerals but it isn't good for any hair type. It's very thick and works best for healthy yet easily weighed-down hair. This oil keeps hair hydrated and shiny. If you're bothered by dandruff, coconut oil comes in handy too.
Argan oil. Even though it's edible, it's more popular as a beauty product. Argan oil is rich in vitamin E and fatty acids essential to enjoy healthy hair. This oil protects against heat and solar radiation, greatly revives hair and soothes itchy scalp.
Sweet almond oil. Apart from amazing smell, it boasts beneficial ingredients like vitamins A, D, E, minerals and fatty acids. It has a nourishing and repairing effect on hair, moisturizes, boosts shine and keeps hair from breaking.
Olive oil. It contains vitamins, moisturizes hair and prevents loss of water. If you use it also on the scalp, it lessens inflammation and fights irritations.
Sunflower oil. It holds vitamins which strengthen damaged, dry hair. Sunflower seed oil moisturizes, repairs and boosts resilience.
Linseed oil. Apart from omega-3 and omega-6 acids, it is rich in vitamin E, protein and potassium. This oil greatly smoothes the hair.
Grapeseed oil. It has soothing properties, helps get rid of dandruff and prevents oily hair. Grape oil protects against UV radiation as well.
Eggs & hair
Eggs have been used for keeping hair healthy for ages. They are rich in protein, sulfur and biotin. Thanks to that, eggs prevent dandruff, strengthen hair, add gloss and softness, and even inhibit hair loss.
Honey & hair
Honey isn't just a tasty treat. It's filled with superb substances like magnesium, iron, calcium, potassium, vitamins and biotin. Thanks to the hydrating effect, honey is perfect for hair lacking water. This miraculous product keeps it inside the hair! Additionally, honey is a very strong antioxidant which reduces dandruff and hair loss.
Yeast & hair
Brewer's yeast is a powerful hair growth booster which also improves the condition of strands. This is possible because yeast is rich in amino acids, vitamins and minerals. You can try yeast drink or use fresh yeast in a homemade scalp treatment. Your hair will grow faster and stop falling out excessively.
Baking soda & hair
Surprisingly you can wash your hair without a shampoo! Actually this method is growing in popularity. Baking soda as a shampoo is really popular. It has an antibacterial effect and strongly cleanses so it leaves both scalp and hair fully clean. How to make such shampoo? Mix a few spoons of baking soda with warm water – that's it!
Vinegar-based hair rinse
Vinegar restores the natural pH balance and gives outstanding gloss. Apple cider vinegar (optionally other fruit vinegar) makes a perfect pick. Simply mix it with water and rinse the hair.