How to have beautiful skin and hair – Argan oil in a daily care
If you could describe Argan oil with one epithet, that would definitely be: the source of eternal youth. This golden oil is a great rejuvenating treatment that inhibits hair and skin ageing, excessive hair loss and bulb deterioration.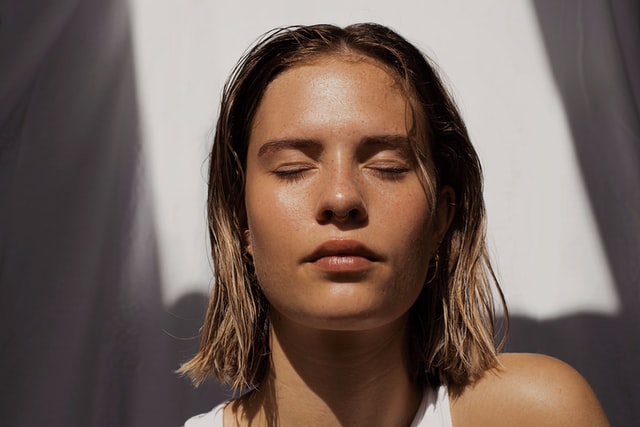 Argan oil for hair 
Argan oil takes care of hair better than any other oil. It restores shine, vitality and most of all, it protects the hair against high temperatures. It is also suitable for winter because it strengthens the strands by protecting from frost. Argan oil works not only on the hair surface but also inside: it penetrated deeper structures and restores the damage. It is perfect for regenerating and beautifying strands, it facilitates styling and shields from the hot air generated by a blow-dryer.
Argan oil works best if it is used on a daily basis (it can be applied as a leave-in conditioner that does not require rinsing). Moreover, it should be applied at least twice a week to the hair and scalp as a full hair oil treatment.
Argan oil for face 
This precious oil works well also on the skin: it soothes inflammation and any irritations, helps overcome acne and smoothes out fine lines. Thanks to a regular use, it makes the skin radiant and healthy-looking. What is more, Argan oil can also be used as an under eye treatment – it nourishes, brightens dark circles, smoothes wrinkles and makes the skin more elastic. Additionally, it is recommended that you apply it before bedtime, under your favourite face cream, in this case, it will work as an anti-wrinkle serum. It is worth remembering that it can also replace a makeup remover – it is excellent at getting rid of cosmetics and any impurities.
Argan oil for the body
'Moroccan liquid gold' can be used not only for massages. Argan oil will successfully replace a body lotion: all you need to do is to apply it to a damp skin after shower or bath. This oil is fast-absorbing and does not leave a greasy film. It works inside of the skin, firming it and helps fight cellulite. Not many people are aware of the fact that Argan oil also regenerates damaged nails.