How to remove waterproof make-up?
Waterproof make-up is extremely difficult to remove. Obviously, cosmetics resilient to water, perspiration, and humidity are more effective than the traditional ones. Nonetheless, incorrectly removed can be the cause of skin imperfections. So, how to remove waterproof make-up?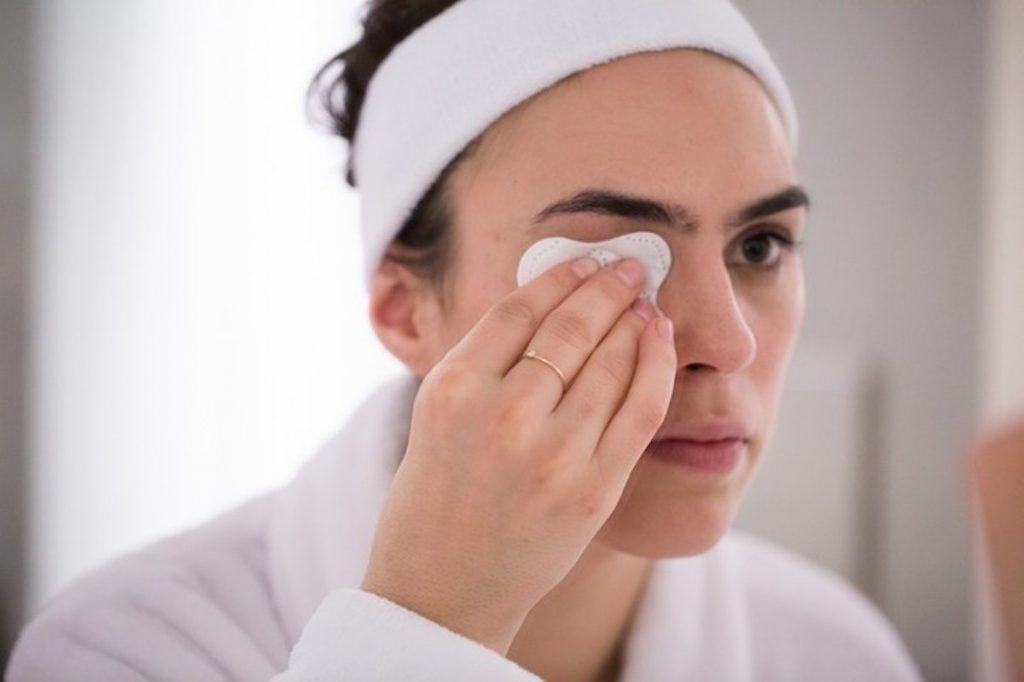 Make-up removal glove
It is a brilliant gadget not only for waterproof make-up removal. Along with the glove, you should consider the use of conditioning cosmetics for face: micellar water, cleansing milk, toner, exfoliator or gel. You can easily use the water alone – warm water is able to easier dissolve the make-up. Remember that after the make-up removal, the glove needs to be thoroughly washed and at least once a week, you need to machine-wash it in high temperature.
Reusable make-up remover pads
These are the perfect alternative for traditional cosmetic pads. Reusable make-up remover pads are made with natural materials. These have a round shape and can be of any size. It is recommended for people with sensitive, allergy-prone, couperose, and irritation-prone skin. The pads are able to deal with the intense make-up made with waterproof cosmetics. You just need to take some cleansing milk, wet it and wipe the face with it.
Make-up removing cosmetics
For removal of waterproof cosmetics best is micellar water with oily formula. Match its ingredients to the type and needs of your skin. For example, oily skin will benefit most from argan oil which moisturizes, makes skin supple and nourishes. A small amount of the product pour on the cotton pad and wipe the face with it. Remember that eye make-up removal will look a bit different. Then you have to press the cotton pad to the eyelids and eyelashes and wait for the make-up to dissolve. It is important to wash the micellar water down with warm water after the make-up removal.
At home make-up removal methods
The best, most effective and natural method for make-up removal is the use of natural oils. It is commonly acknowledged that oil-based cosmetics are able to dissolve greasiness. For make-up removal use olive oil or oils mix. Small amount rub in the skin in the circular motion then rinse down with warm water.