Nanobrow Serum – Breathtaking Eyebrows Without Making Sacrifices!
The craze for thick, bold eyebrows doesn't seem to end. How to get the look if nature hasn't done its best, leaving us with skinny brows? Nanobrow serum is a solution which is going to let you grow longer, thicker and darker brows.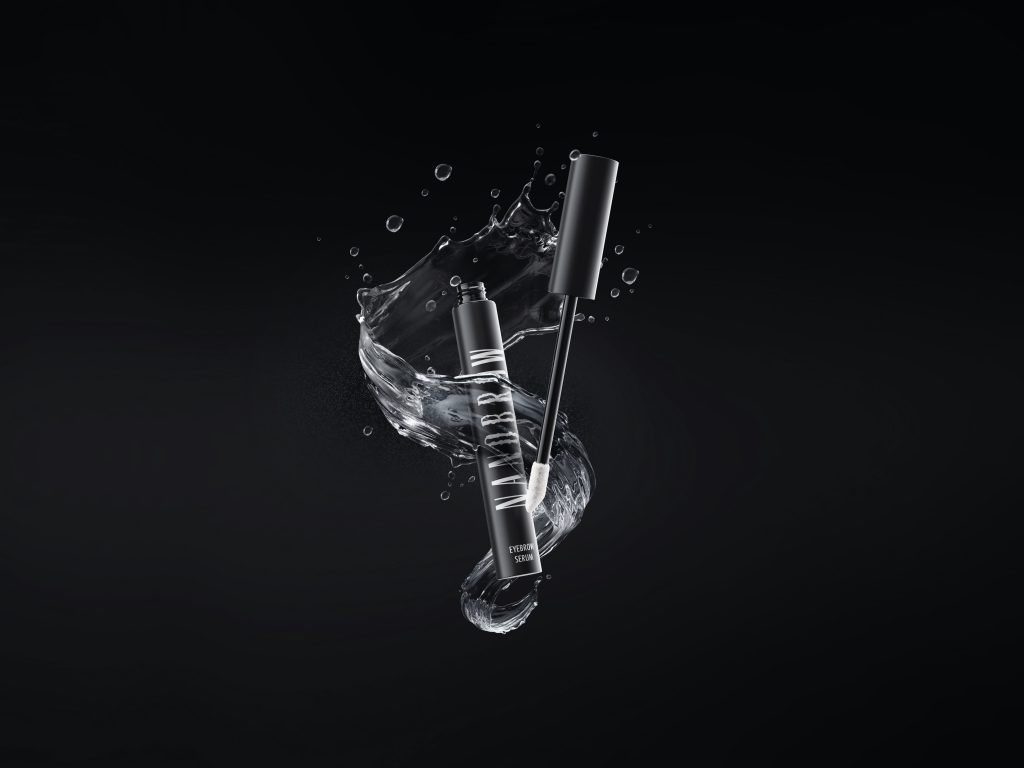 Get more info on this product to give your eyebrows the perfect look!
Nanobrow is a brow growth serum designed for women who desire to highlight their eyes and facial features with flawless eyebrows which, after all, are the key element flattering our eyes. If they're sparse and thinning, you find it hard to fix them with make-up and you might even end up spoiling your entire make-up.
Eyebrow serum cut out for all of us
The product is most popular among women but works also for men. Nanobrow is recommended to those who want to condition their eyebrows as well as need total repair. It will help give nice shape and fill in unwanted gaps. Who will make the most of Nanobrow?
Nanobrow serum treats eyebrows that are
sparse and barely-there
falling out excessively
thinning (gaps in eyebrows)
sun-bleached
going gray
weak and brittle
Secret behind Nanobrow's success? The ingredients
What makes Nanobrow all-purpose? Positive reviews and recommendations don't come out of nowhere. Women have fallen in love with Nanobrow because the ingredients couldn't get any better. The finest quality substances which condition, moisturize, repair and boost growth, starting to work after just one application.
Ingredients leading in Nanobrow Serum's  INCI:
eyebrow growth-accelerating Baikal skullcap extract
repair-encouraging arginine
soybean and wheat extracts to prevent falling out and make brows fuller
anti-ageing and revitalizing ginseng extract
moisture-boosting glycerin
deeply-nourishing and eyebrow-conditioning panthenol
Note! Nanobrow doesn't contain any hazardous parabens, colourants, aromatic substances, mineral oils, silicones, etc. This truly gentle product, eyebrow and skin-friendly, is maximally effective at the same time.
How Nanobrow acts?
Many women don't know anything about the effect they can get using eyebrow serums and thus never buy them. It's a huge mistake as the results are a positive surprise provided that you apply the product systematically.
After just 2-3 weeks of treatment, Nanobrow:
stimulates growth of new eyebrow hair
makes brows grow fast and adds volume
fills in gaps
nourishes, increases elasticity and strengthens
darkens and boosts shine
You should also remember that the effect of Nanobrow depends mostly on how often you use it, whether you do it regularly and the right way.
Nanobrow – directions for use
Application of brow serum is not at all hard. The way you apply clear, fluid Nanobrow is very similar to the way you use eyelash serums.
The first step involves removing make-up, deep cleansing, degreasing and drying skin and brows – only then Nanobrow's ingredients can be absorbed and work on follicles. Next, you apply the serum with a soft applicator which scoops perfect amount for an eyebrow. Repeat on the other eye. A few seconds pass and your Nanobrow penetrates the skin and hair follicles.
Outstanding eyebrows? You got it!
25 Comments "Nanobrow Serum – Breathtaking Eyebrows Without Making Sacrifices!"
directions for use' of Nanobrow xD Cool!

I waited for my first results about 4 weeks so a bit longer than you say but it was worth it. Brows are darker and fuller because there are no sparse areas that I had to hide using make-up. 9/10 from me, I took one point for price

Sensational!!! I was very positively surprised by this serum. First, subtle effects were already after a week <3 I'm still in the middle of the treatment and I'm amazed by the effects so far.

My choice was between permanent make-up and high-quality brows serum. I was too scared to go on with the first one and it was too damn expensive for my taste so I decided to go with Nanobrow and that was the best decision I've made, my eyebrows grew back in 4-5 weeks, I'm delighted with effects.

I just finished treatment 🙂 I managed to grow beautiful and expressive brows <3

must have, no questions asked! 🙂

I'm Nanobrow fan myself. I like it a lot because it's lightweight has great action and ingredients. 🙂

My brows are thick, etc, but veryf fair and in the summer it gets even worse. Do you think Nanobrow will help me darken them naturally?

i dont beleive in such cosmetics. if you have no brows only permanent makeupcan help.

for me effects after permanent makeup were fail. always looked so fake

Permanent makeup ruined my brows. Luckily a friend recommended Nanobrow to me and I managed to save them. 100% try!

Does anyone know hom much ml???

Just ordered 🙂 wonder how it will work for me 🙂

Nanobrow is awesome, no doubt about it, after two weeks my eyebrows are slightly darker and new hairs appear where there where none, i love this serum, it's just the best. To me, Nanobrow is the best serum out there.

Perfect cosmetic. Treatment with Nanobrow is quick and troublefree – once a day apply it to eyebrows, it takes just few seconds and effects are stunning!

I now use castor oil but maybe someday I'll get myself one of these.

what is I skip application few days in the row?

It's a pity that I lack the skill in being meticulous with these products 🙂

you have to be systematic with cosmetics like this one to see actual effects

It's a first time I hear about this product 🙂

Oh! You're a godsend, I was just looking for something like that. I have sparse, fair eyebrows and I need conditioner like Nanobrow 😀

I use Nanobrow since the first review about it has appeared by one of top bloggers. I got it for 2 months now and today I cannot imagine my lufe without Nanobrow because it wirked miracles for me. My eyebrows are darker, thicker and denser. If you don't want to treat makeup as something necessary, you need to try it. 🙂

It is first time I see serum with such a perfect composition, I think it's going to be my cosmetic of the year!

My beautician recommended it to me and she knows stuff like that about eyebrows better than anyone 😉