Top rules for flawless skin in the summertime
In the summertime the skin is exposed to the sun damage so it needs intensive care. You don't need to spend a fortune on products, though. Just make use of ingredients from the kitchen.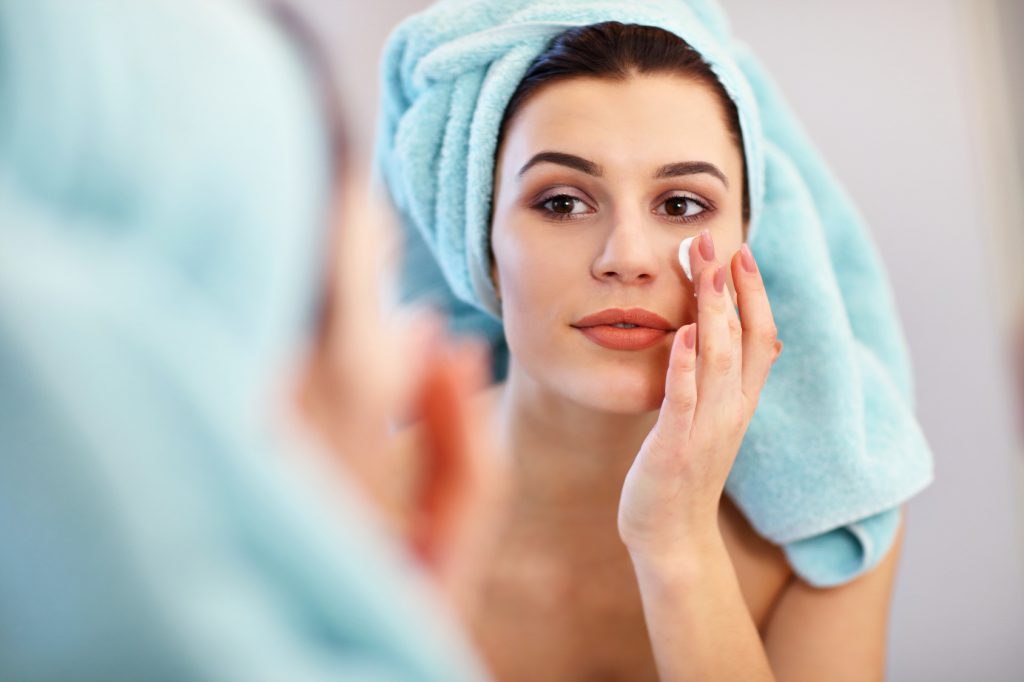 Hydration
Our skin needs to be provided with the optimal hydration all year round, particularly in the summer. You won't boast flawless skin if your body isn't taken care of properly. Don't count on a healthy body if you don't provide enough water on a hot day.
Diet
You won't achieve the dream skin without the varied diet either. Would you say no to delicious seasonal veggies or fruits? Your skin needs vitamins A, C and E. Strawberries, citruses, tomatoes, berries make up a rich source of vitamin C. Vitamin A, which renews the skin cells, is in carrots, eggs and dairy products. Nuts and whole grains are high in vitamin E that keeps the skin healthy and young.
Cleansing
You can't apply products if you don't wash the skin thoroughly. The summertime heat adds an extra layer of oil which in turn clogs the pores and the skin cannot breathe. If you apply a product on congested skin, it won't be absorbed properly. Always remember to use a toner after cleansing. You can make one yourself: blend a cucumber and squeeze the juice out. Add a spoon of aloe juice and mix with water. Use the toner up within 4 days.
Scrub
Exfoliate dead skin cells on a regular basis. The excess oil and congested pores keep the skin from breathing. A scrub lets the skin breathe! Systematic use of exfoliants preserves the skin's freshness. You can get rid of makeup, sweat and dirt buildup. Preparing a scrub is a piece of cake because you can make use of coffee grounds, sugar or rolled oats. You will surely find the right ingredient for your skin. Remember to use the scrub 2 or 3 times a week.
Vitamins
Why don't you try making natural vitamin-rich face masks? They make the skin absorb water fully so it can keep hydrated for longer. Also, vitamin masks remedy sun-damaged skin. There are some foolproof recipes that will relieve your tired skin.
Strawberry face mask is a great pick: you just need to mash a few strawberries, mix them with cottage cheese and olive oil, and apply it on the face. Rinse after 15 minutes and enjoy skin relief.
Use kiwi fruit: peel it, slice it and put on the face, avoiding the eye area. Take it off after 10 minutes.
Mash several grapes and apply the pulp on the face and neck. Rinse after 15 minutes. Ideally use a face toner too.
Protection
Shield your skin against the harmful effect of UV. The sun has health benefits because it provides vitamin D but the excess has a bad effect on the skin which loses hydration and gains dark spots. To avoid that, use UV filters that prevent the sun overuse.
Make conscious skin-care choices. It's tricky to keep the face lovely-looking and radiant in the summer but it's possible. Thankfully the above tips should help you keep away from the unwanted sun damage.