Waterproof cosmetics – how do they work?
The perfect make-up with the use of waterproof cosmetics will certainly stay on in the hot summer days. It will survive sweat, beach day, or even sport. If you dream of perfect and precise make-up then waterproof cosmetics is something you can rely on.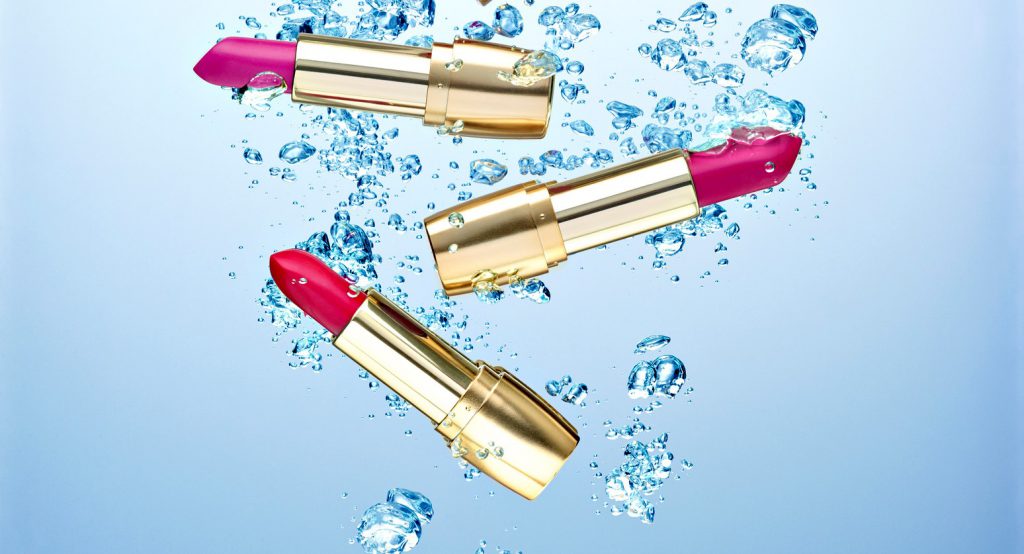 What are waterproof cosmetics?
Those are cosmetics that you can use when you strive for long-lasting make-up. Those will survive swimming in the sea, training, and are perfect for heatwaves. You will fall in love with long-wear products.
The composition of waterproof cosmetics
It differs significantly from other cosmetics. Regular make-up products are water-based while in waterproof cosmetics the water is replaced with ingredients that are resistant to it.
The action of waterproof cosmetics
Silicones, natural oils, mineral oils, natural polymers, or waxes are a guarantee of constant make-up protection against the impact of water. However, it is not just that! Those ingredients have numerous conditioning properties that protect us against the harmful impact of sun rays, wind, but also prevent drying of the cosmetic.
The substances used for making the waterproof cosmetics evaporate right after you apply the product and the only thing that stays on is the pigment. Those cosmetics have a short expiry date so make sure that it has very little contact with the air. Close it tightly right after the use.
The best protection
In the summer you will only need a BB or CC cream so that your skin can breathe freely. Choose mineral cosmetics in the form of powder. When you are swimming, going to the gym, and anytime you sweat a lot use products that are resistant to humidity. The waterproof foundation works perfectly for it. It is not easy to remove the foundation so it will be additional protection against the sun rays.
If you want to conceal individual hyperpigmentations and spots, go for a waterproof concealer that is able to provide the coverage you need without making wrinkles more visible.
The waterproof powder. When applied to still wet skin, powder tends to become lumpy. Use such that is able to mattify your skin and that can get only where it should. Even when you will sweat, it will stay in place!
Waterproof mascara
It's a basic thing! When you apply the mascara, you right away feel better. You don't need to use eyeshadows or heavy foundations. Waterproof mascara will not go down your face when subjected to contact with water.
Keep in mind that the removal of waterproof cosmetics is more difficult. Incorrect make-up removal can contribute to increased eyelashes loss. First, take a cotton pad soaked with make-up remover and place it gently on your eyelids and eyelashes and leave it there for a moment so that it can work, then remove it gently towards the inner eye corner. Otherwise, you may cause laughter lines.
Eye pencil
There are also those in the waterproof version. Those work great if you like to make your eyes make-up to pop. There are eye pencils in a liquid form. You can also try waterproof eyeliner that allows you to draw a thin line. Just one stroke is all you need when you choose the right one.
Waterproof eyebrows pencil will make your eyes stand out. Your eyes will achieve a new depth. Choose the pencil with a thin tip and a comb on the other side to comb out the eyebrows thoroughly. You shouldn't scrimp on the eyebrow pencil. Only the precise pencil can make your eyebrows look natural.
Lipstick
Deep colors are something to try for hot summer evenings. Lipstick, lipgloss, long-lasting liquid lipstick will help you enjoy your favorite shade even for several hours.
Waterproof make-up will allow you to enjoy the summer and every activity planned without any worry about the make-up and whether it will look awful afterward. You shouldn't use those cosmetics all year long though because are hard to remove and can clog pores so nutrients will not be able to be properly absorbed.